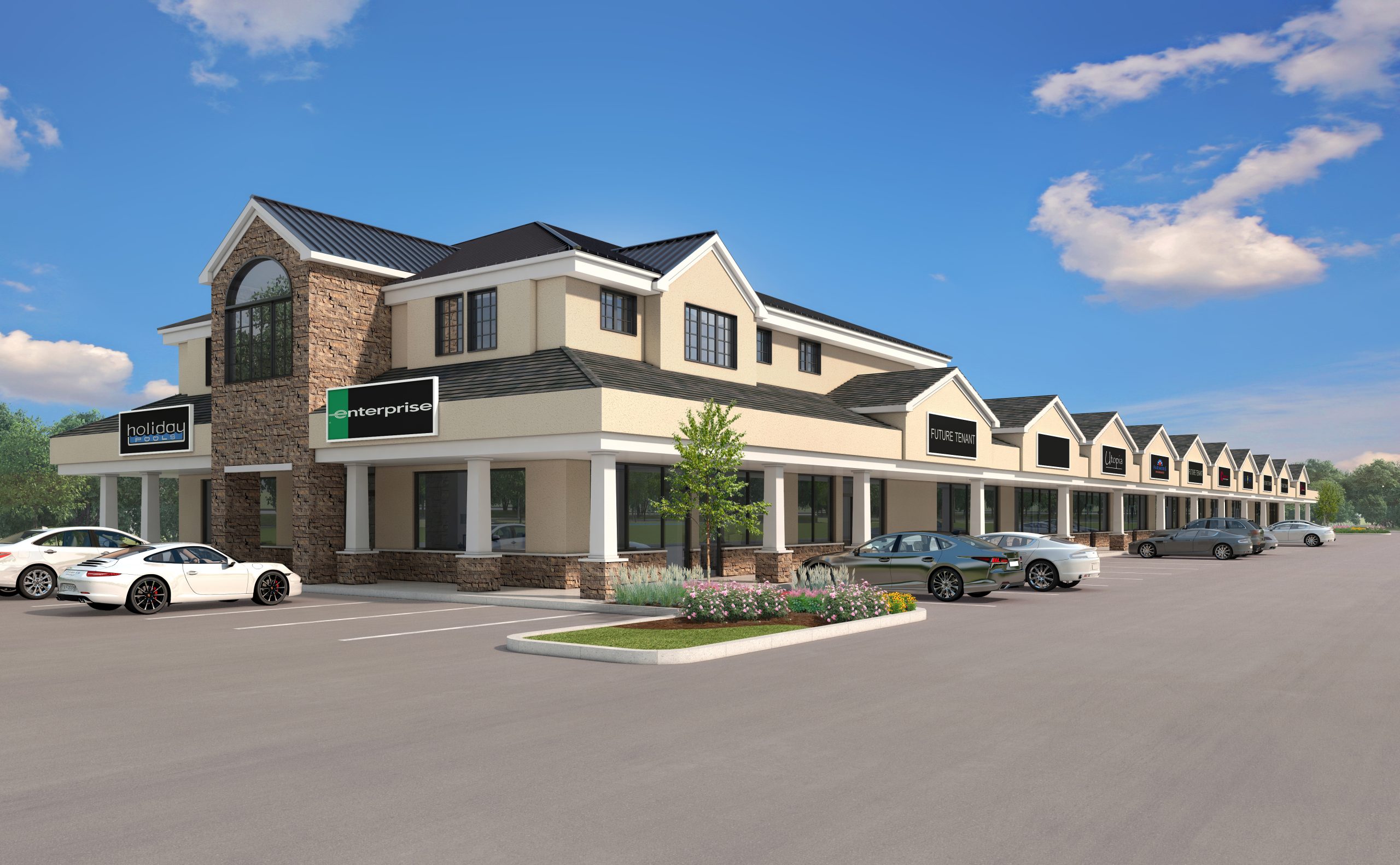 Property Details
For Lease

Call for Price
Retail
Description
Holiday Plaza
Retail
- Freehold
Holiday plaza is undergoing a renovation as depicted on the rendering. A brand-new modern facade will be completed in the coming weeks.
Multiple retail options are available to suit your business, ranging from 1,150 SF to 2,750 SF, with 4,150 SF of contiguous units available.
3,000 SF of office space is also available located on the 2nd floor of Holiday Plaza.
The unit has a private entrance leading to a skylight foyer, 13 private offices total with 2 bathrooms and reception area. Enjoy abundant natural light and views along the perimeter of the window lined office space. $18 Gross + utilities.
Take advantage of the steady stream of high traffic counts this site has to offer.
Pylon and building signage will also afford prime visibility for your business.